Photography 202: Intermediate Travel Photography Tips and Tricks
Travel photography is the most popular form of DSLR photography. And this is the only sector of photography where amateur and hobbyist photographers can work together. And today we are going to sort some travel photography tips for the people who have the skill level above amateur level, but not more than intermediate level.
Objection Selection Tips
For travel photography, you can choose the enormous type of objects like nature, memorable experiences, travel scenes, funs etc. Even you can select yourself as an object.  But we all know every sector has its own grammars. For first let's start with the following image.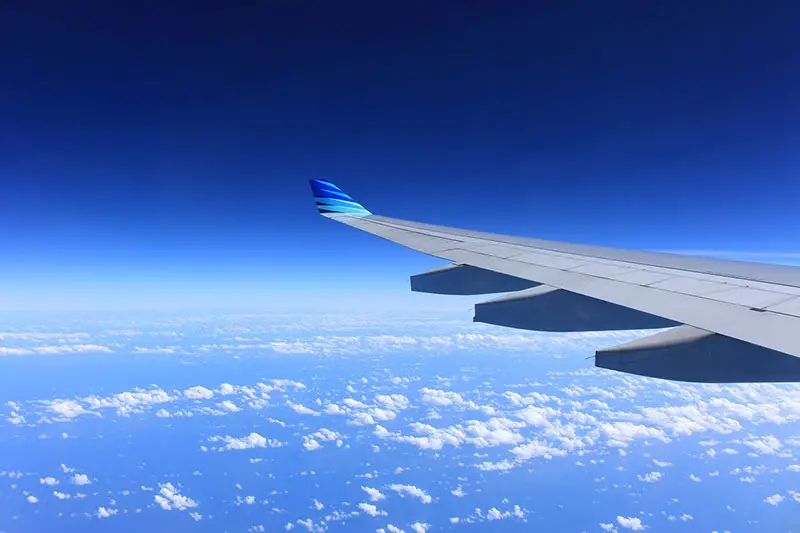 So, look at this common picture. We know you've already seen so many photos like that. But still, the theme is very popular because every trip starts from a vehicle. And a wing of the plane above the cloud makes viewers feel that they are traveling. It means, the first things you need to remember is the ambiance that creates some travel feelings in viewers eyes.
You can also watch this picture below:
Here the traveler (baby) herself is the object. And this photo creates a great desire into the viewer's mind for going that place. In this case, some people can ask that what is the difference between the landscape of portrait photography.
Actually, you can take your landscape or portraits in your travel. But we'll consider it a travel photography when the photo creates the urge to go that place or that moment. This is not a universal definition, but according to our expertise, we say this.
Camera Settings Tips
So, we've now clear conception about the themes of travel photography.
But how can we set our camera to capture that theme properly?
Let's look at some practical images.
The above picture was taken from an Asian village. The exposure settings were 200 mm focal length, 7.1 f-stop value, 400 ISO and 1/200s shutter speed. Look at the time. It was a sunny day & the photo was taken from 200mm distance. The target was to focus both the woman & also the field.
Aperture: To cover the whole place f-Stop value was set to 7.1. If you reduce the value to 3.8 then you can only focus on the woman and the whole background would be a blur. Again, if you increase the value to 10+ then the whole photo would be burnt because of the total sunlight and camera light.
ISO: Now, you may ask why the photographer took 400 ISO value since there are plenty of lights. This is a technical strategy because if you reduce your ISO to 400 and decrease the shutter speed then you might get the same light. But it would make the photo smoother. But in practical life sunny days of paddy fields always look sharp. So, to make the photo real this ISO value was set.
Shutter Speed: Now it's about the shutter speed. We may increase the value. But you should know the result. The photo would be darker. And for opposite setting result would be opposite.
So, the main assignment is to find the optimum exposer value. It means the optimum value of f-stop, ISO and shutter speed. In this photo, you can change the values by your own. It would change the whole photo, but you might not get the eye-soothing output. And after taking tons of snaps, finally, the photographer got one.
Our suggestion will be taking some random photos in a place first in different camera settings. Then when you can understand the exposure value of that place in that time, then start shooting using the same setting. Then when you enter into another ambiance or if the daytime changes, do the same thing again and find the optimum setting. If you do so, you can take maximum quality photos, in minimum effort.
Lens Selection Tips
Since you need to move here and there in travel, so it's better having light equipment with you. According to our practical experiences, we recommend a perfect camera with an 18-135mm or 18-200mm zoom lens and a 50mm price lens. This setup will be more than enough to cover from desert to ocean travel photography.
Accessories Selection Tips 
Travelers usually avoid tripod or other massy equipment because it makes movement slower. So, for traveling we'll suggest only extra batteries rain cover, lens filter, lens hood primarily. And if you've space in your backpack or if you've your own card and you've great passion in time lapse then go for tripod, microphones etc.
Photo Capturing Tips 
The first and must do a task is being informal during travel photography. Don't forget that off-track ideas are coming from informal minds. And to be a successful travel photographer, you need to be an off-track composer first.
The next thing you should be vigilant about the instantaneous situations during travel. And to do so, don't off your camera or put it into your bag. Otherwise, you may miss a life-changing shot forever.
And the final and most important tips are to be careful about yourself. Obviously, we read the death news of many photographers during taking selfies or photos from the risky position. So, don't be one of them because life is the most valuable asset of a person.
Final Words
Guys, we know you have the passion for both travel and photography. And to merge your both experiences, we are working here. So, don't miss our next articles of travel photography. And additionally, you can also read the previous article on Travel photography to clear your basics also.
Furthermore, don't forget to let us know your opinion or feedback by commenting on this article. And if you want to send us direct mail, you can also do so from our contact us page. We'll try our best to answer all your queries so that your journey of photography become smooth and shiny.