2
Nikon D5600 Review: A Quick Guide for Beginners
All entry-level photographers should read the Nikon D5600 review at least once before choosing any other camera model. Because. Especially for entry-level photographers, Nikon launched its D5600 model in November 2016. And this model replaced the older D5500 with new features and specifications.
Nikon d5600 Specs at a Glance:
Resolution: 24.20 Megapixels
Kit Lens: 18-55mm (3.05x zoom)
ISO: 100 – 25,600
Shutter: 1/4000 – 30 seconds
Max Aperture: 3.5 (kit lens)
Weight: 23.6 oz (670 g)
So, today we are going to discuss the basic specification, pros & cons, and explicable features of Nikon D5600. And later, we are going to show a comparison between this model and its previous popular model Nikon D5500. Hope all this info will help you a lot. So, let's move.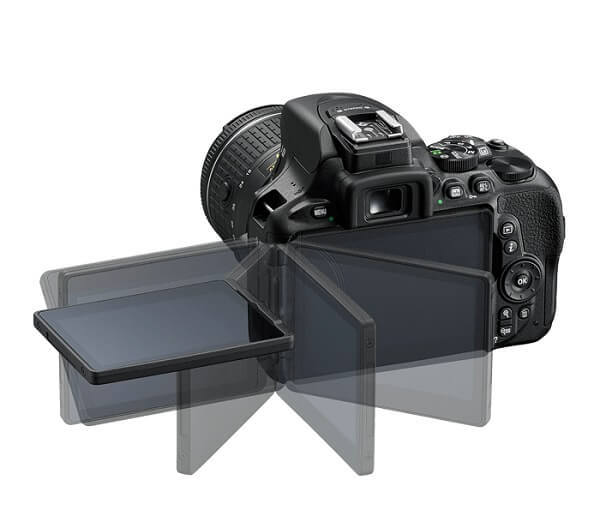 Technical Features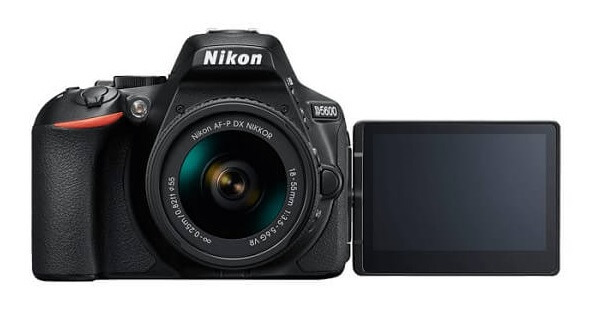 Camera Sensor
Nikon D5600 DSLR contains an awesome quality 23.5 x 15.6 mm sized CMOS sensor which is very handy. This sensor is perfect for beginners as well as intermediate-level photographers.
The maximum resolution of the camera is 24.0 megapixels which is perfect for landscape, portrait, or any type of semi-professional type photography.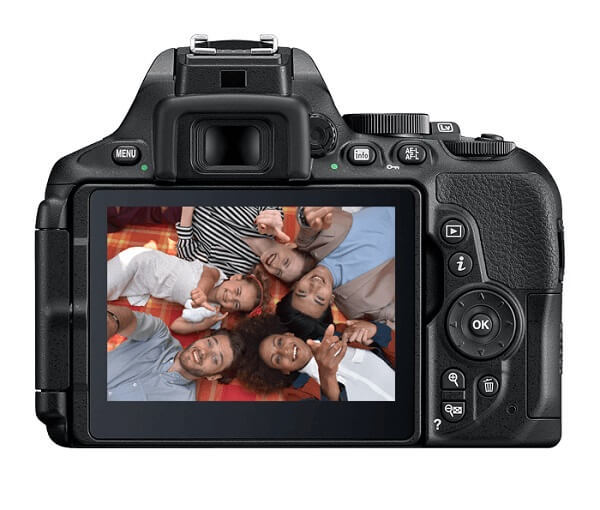 Design
This 465 gm camera has a 3.2 inches large touch screen display, which you can easily articulate to your desired position. It makes the camera very friendly for selfie photos. Furthermore, portability is perfect for entry-level photographers.
Performance
The camera can capture up to 800 shots for a full battery charge. The autofocus is very fast and you can swiftly target and capture your object. But in a dusty environment, its performance is not that good since environmental sealing is not that good.
ISO & Shutter Speed
Nikon D5600 offers 100-25,600 native ISO which is the maximum extendable ISO range for this model. Furthermore, the shutter speed is 1/4000 – 30 seconds.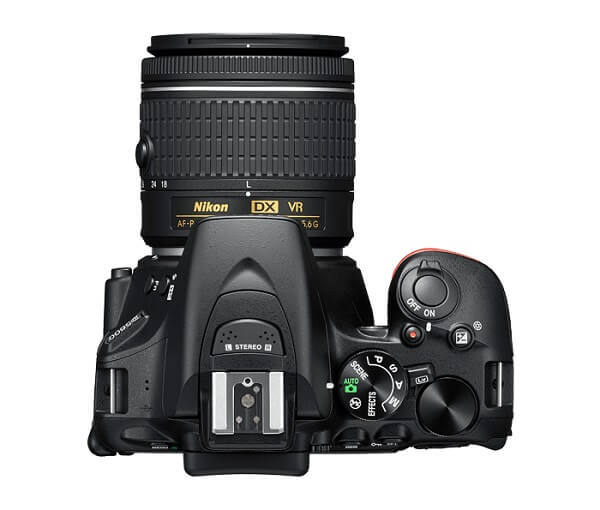 In the combination with both ISO and shutter speed, you can use your Nikon D5600 for capturing moving objects very easily. And that's why for sports photography, animal photography your device will work fine.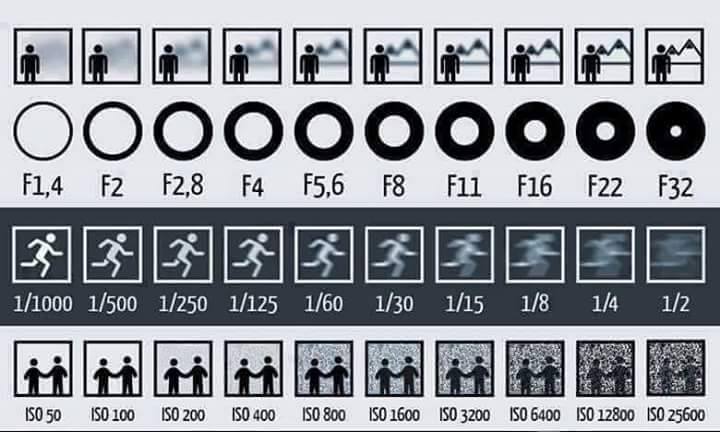 Additionally, in low light ambiance, you can also read your object for more time through your lens. It makes your camera perfect for every time of the day. But every beginner should learn the camera settings properly before testing these photography variations.
Related: Reviews on Nikon Coolpix S7000.
Pros & Con of Nikon D5600
According to the above Nikon d5600 specifications and in terms of the photographer's practical experiences we can deduce the following pros & cons:
Pros
In terms of price vs quality, this is one of the best models among all Nikon cameras. Even if you compare it to some similar level Canon or Sony cameras you'll find some extra advantages within this price.
Touch screen & touch AF quality is quite good. It turned this camera suitable for everyone, especially for the absolute beginners.
For all levels of light, this camera works fine. This is very good news for photographers who like both daylight photography as well as nightlife photography. Additionally, our suggestion will be utilizing this camera your best for night time photography.
As the camera contains a Wi-Fi option, you'll be tension-free about the connectivity and file sharing feature. It'll also help you to clear camera storage regularly if you don't have enough memory on your SD card.
Cons
There is no GPS option inside the camera. Video resolution is up to 1080p.
No dust & mud protection unit for external dirt.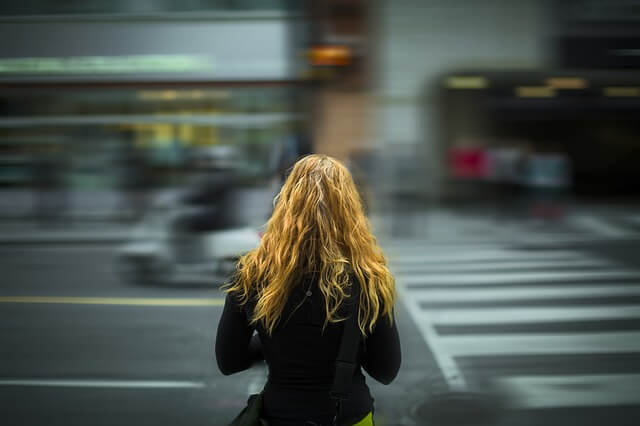 Types of Photography
Since the camera is designed for beginners, so all types of beginner-level photography are possible with this camera. But for portrait & sports photography you can get extra advantages because of its built-in optical viewfinder & fast max shutter speed. But for other purposes like travel photography or nightlife photography, the camera is also perfect.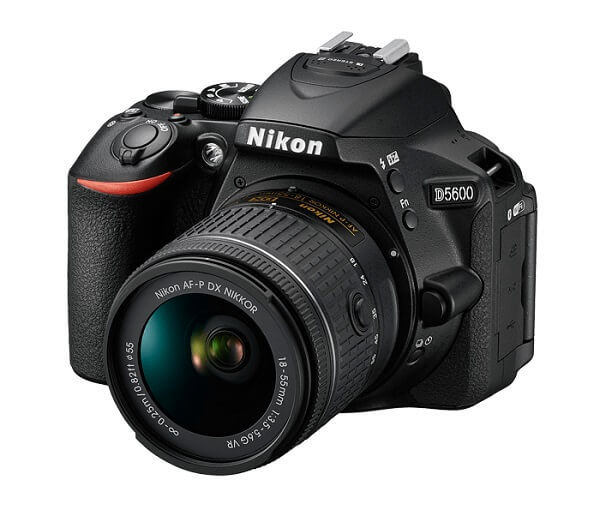 Nikon D5600 vs Nikon D5500
So, as we already know Nikon D5600 is almost a replacement for the D5500. But what are the similarities or dissimilarities between these two models? And why should you choose D5600 instead of D5500? And if you are becoming confused among these questions then here is a short discussion for you.
Similarities between Nikon D5600 & Nikon D5500
| Feature | Value |
| --- | --- |
| Camera Sensor | 23.50 mm * 15.60 mm APSC CMOS |
| Sensor Resolution | 24 Megapixel |
| Swivel LCD Screen | Present |
| Face Detection Focus | Present |
| AE Bracket | Present |
| Image Stabilization | Absent |
| Optical View Finder | Penta Mirror |
| Touch Screen | Yes |
| Environmental Sealing | Average |
Nikon D5600 & Nikon D5500 Similarity
In addition, these two cameras also provide a microphone port, raw image support, both built in & external flash support, better framing, and control, etc.
Dissimilarities between Nikon D5600 & Nikon D5500
| Feature | Nikon D5600 | Nikon D5500 |
| --- | --- | --- |
| Snapdragon Feature | Nikon D5600 can be connected to its nearest compatible devices with its NFC connectivity feature. | Nikon D5500 has no NFC connectivity. |
| Bluetooth | You can connect your D5600 to other devices through Bluetooth. | It doesn't provide Bluetooth facility. |
| Body Weight | It's weight is little high, 465 gm. | D5500 is 45 gm lighter than D5600 & it weights around 420 gm. |
| ISO Performance | For low light ISO this model is a little older than D5500. The low light ISO value is 1306. | For low light photography, this one is perfect and ISO value is 1438. |
| Price Range | Nikon D5600 is usually more expensive than D5500. | Nikon D5500 is cheaper than D5600. |
Nikon D5600 vs Nikon D5500
Why Should You Choose Nikon D5600 over Nikon D5500 ?
So, we have seen both cameras have almost the same functionalities. The only notable differences are the snap dragon feature of Nikon D5600 which will ensure relentless wireless connectivity.
Additionally, Nikon D5600 has time-lapse features for videography. And using this feature you can ensure long time movies to be compact on a short time clip.

Now the recent trend of photography is sharing more photos instantly on social media. And for that reason, the demand for connectivity features is increasing day by day & it'll be a great reason for you to choose Nikon D5600 over D5500. Besides, the time-lapse feature can also help you to save your spaces & give your videography a new dimension.
But if you think pennies are more important for you, than these two features then you can also go for Nikon D5500.
For absolute beginners, both Nikon & Canon released different models. And among all photographers some use Nikon & some use Canon DSLR cameras. There are also a good number of Sony users. So, you can choose your own brand, depending on your demands. But in terms of initial price & easier maintenance Nikon is also a lifesaver. And the above models are its most admirable products. So, before buying your camera check Nikon D5600 & Nikon D5500.